Crazy Hare-brained Tour No. 2!
May 8, 2017 @ 8:00 am

-

May 10, 2017 @ 5:00 pm

$199.00
Event Navigation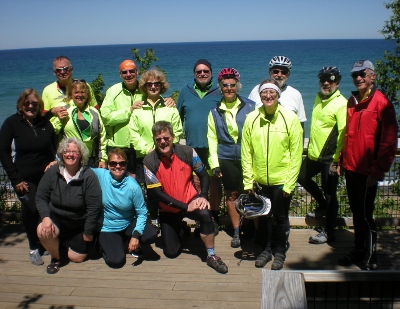 Remember when you were in your teens or 20s, and you'd get an idea that was so odd that it just might work? Your parents tried to talk you out of it, your friends said "you're crazy" and because you didn't know any better you went ahead anyway?
We found 3 college students at Northern Michigan University who have one of these ideas: ride their bikes around Lake Superior this May. Visit this link for their details: http://www.mlive.com/news/grand-rapids/index.ssf/2017/02/students_planning_1400-mile_bi.html
Tour Chief Jim tried to do this about 100 years ago and had to cut the trip short (long story). Today, however, Jim and the rest of you can help out our student friends. We're hosting two Crazy Hare-brained Tours, with over half of your registration fee going directly to support for this tour.
Join us May 8, 9 & 10 as we ride from Sault Ste Marie to Paradise on the 8th, see Whitefish Point and Tahquamenon Falls on the 9th, and RIDE BACK to the Soo with our trio of adventurers!
Tour fee includes sag service for your luggage, lunch on Monday and Wednesday, and dinner on Tuesday.
All lodging is ala-carte, and you may join us at the Holiday Inn Express in Sault Ste. Marie on Sunday, May 7 for $90 plus tax; and at the Magnuson Grand Hotel in Paradise for the 8th & 9th. You may also opt for camping at Tahquamenon Falls State Park.
For registration information, contact Jim at 248-345-6929 today!